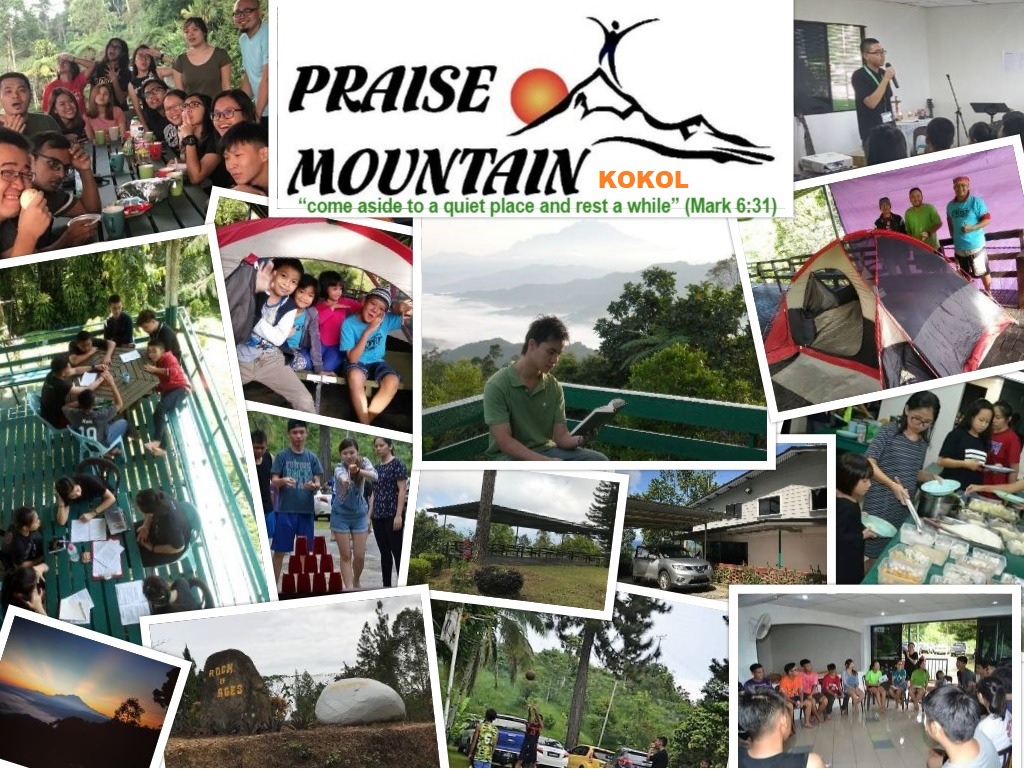 PRAISE MOUNTAIN KOKOL, a place for Christians and their friends to "come aside to a quiet place and rest a while" (Mark 6:31) Situated 750 meters above sea level, the weather at PRAISE MOUNTAIN KOKOL, is cool all year round and the wilderness scenery makes it an ideal spot for relaxation. On a clear day, capture a view of Mt. Kinabalu towering 4095 meters over the mist-covered valleys.
FACIILTIES
The double storey bungalow has a large living room, a covered open deck, a spacious dining area, a BBQ area and a kitchen equipped with utensils. Praise Mountain also has a cemented area that can be used as a court for Badminton, Sepak Takraw, Volleyball, or Basketball. Landscaped with a variety of fruit trees, flowers and vegetable gardens, guest are encouraged to enjoy the serenity of country living however "take nothing but photographs and leave nothing but footprints." Because of the mountain springs, there is continuous free flow of fresh water for everybody at all times.
ROOM CONFIGURATION & RATES
The Praise Mountain can cater up to 40 – 45  persons.   Room  configurations below.        Facilities are basic and provided on a "as where is" basis.  Guest are expected to be responsible for their own safety and are expected to bring their own bedsheet/pillowcase/blankets, towels/ dish towel, soap/dish liquid, toilet paper, food, garbage bags, torch light (in case of power cut),  etc.
For Booking & Inquiries:
Tel:     088-420421,421422, 016-8127654    (During office hours Mon-Friday 8am-6pm)
Fax:     088-429042
Email: praisemtkokol@gmail.com
PraiseMt BookingForm (2021)
Praise Mt Flyer (2021)
Facebook : https://www.facebook.com/Praise-Mountain-Kokol-1346779738668891/
Web: http://praisemountain.wordpress.com/contact-us/